from Philly Antifa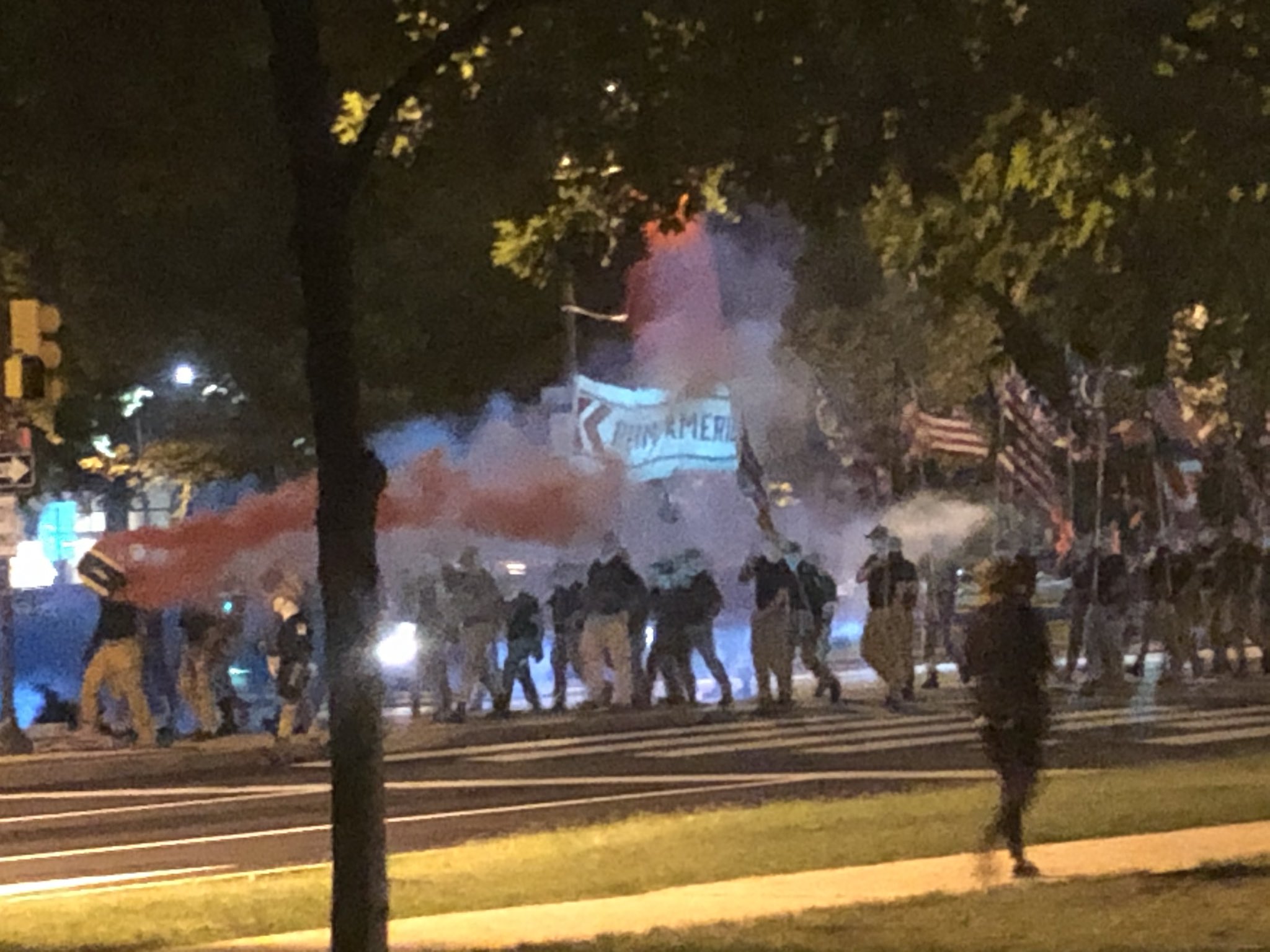 Late last night, a group of around 50 Neo-Nazis held a flash march through Center City. They were members of Patriot Front, the same Neo-Nazi group responsible for defacing the George Floyd memorials in Olney, Newark and Brooklyn. Patriot Front has also engaged in marches like these in other cities.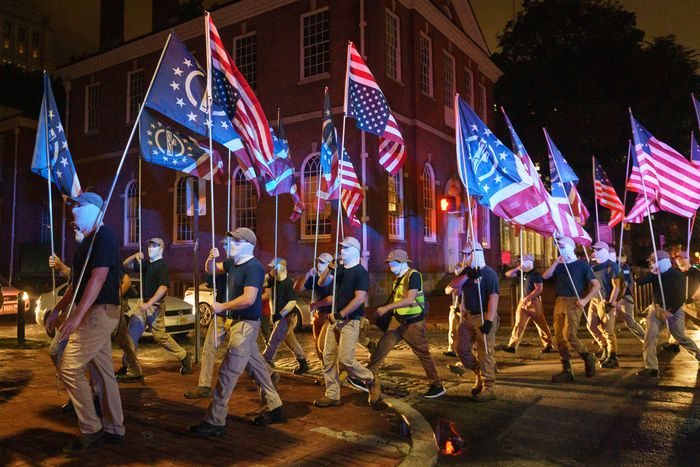 We are still gathering information, but around 10pm the nazis arrived in rented moving trucks and gathered on Delaware Avenue. They then marched to City Hall with banners and smoke bombs. Some of them were armed with clubs and other weapons.
Despite the march being unannounced, Patriot Front marched during a busy time in Center City, and Philly gave them the welcome they deserved.
These escalating provocations from Patriot Front and their allies must be confronted directly. Time and again it is proven that ignoring or avoiding conflict with reactionaries only delays the inevitable and makes the conflict worse.
Eternal War on the Hitler Youth,