from Jersey Counter Info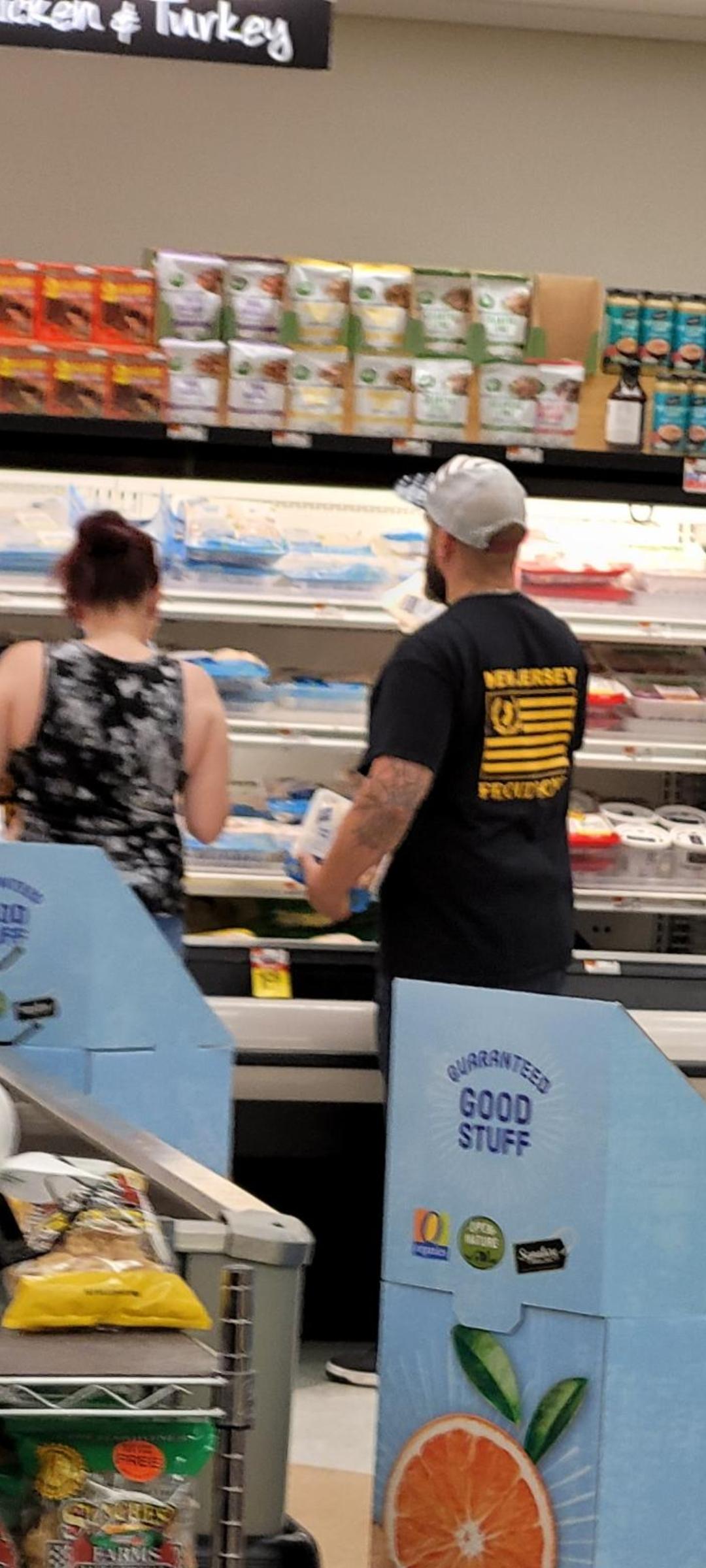 Anonymous Submission to Jersey Counter-Info
---
An unidentified New Jersey Proud Boy and what seems to be his significant other were spotted on July 3rd at approximately 1:30pm at an Acme Supermarket, located in Pemberton Township, NJ.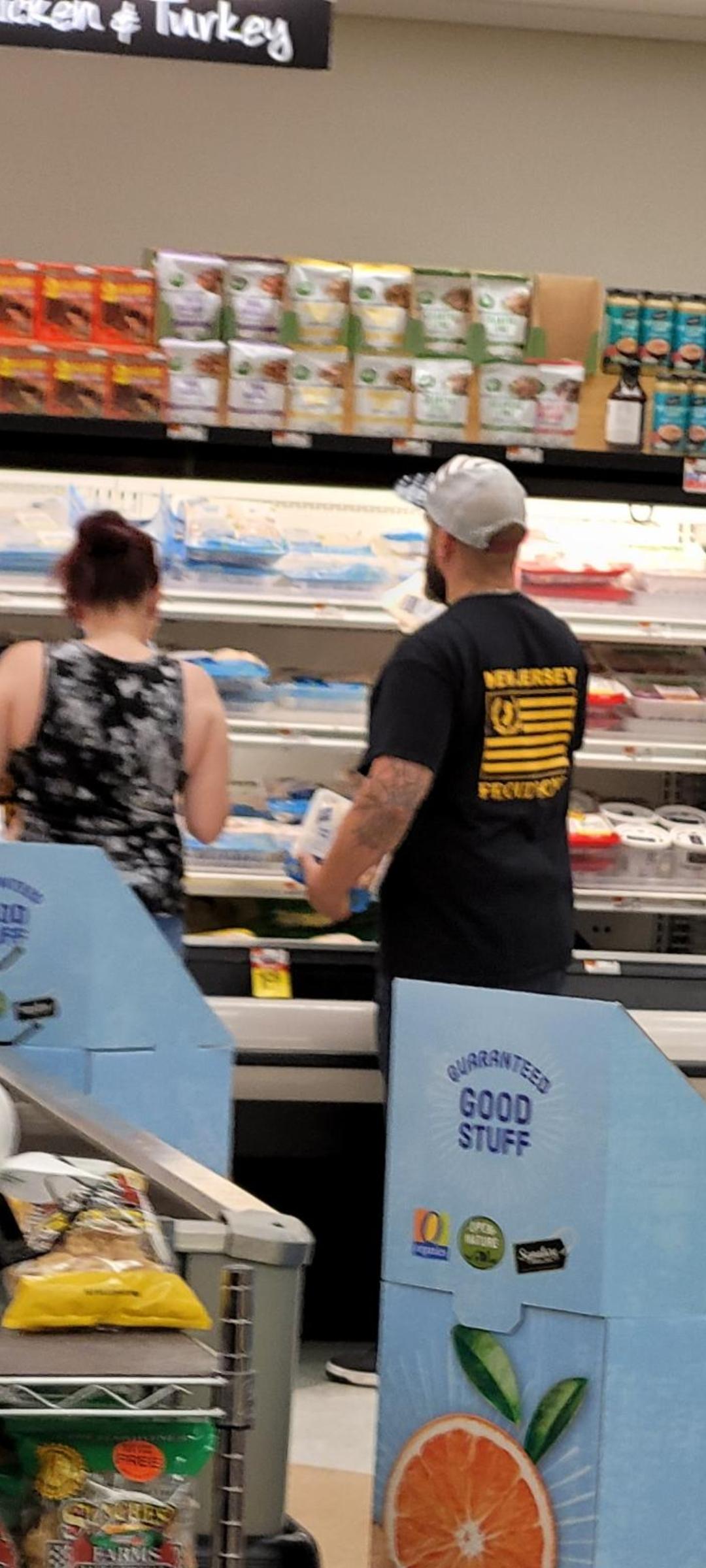 His presence in the area was also somewhat odd given the timing, as a number of regional and out of town Proud Boys were in Philadelphia for a "Patriot" rally at the exact same time where they were propped up by the cops and allowed to open carry firearms, which is illegal in Philadelphia. While the direct connection between the Proud Boys in Philadelphia and the Proud Boy spotted in Pemberton cannot be 100% confirmed at this time, he and his partner were observed buying a large quantity of hot dogs, burgers, and other BBQ supplies presumably for some kind of timely get together. At this time it is unclear whether this was to support other Proud Boys in Philadelphia after the rally on July 3rd or for a Proud Boys get together for the 4th of July.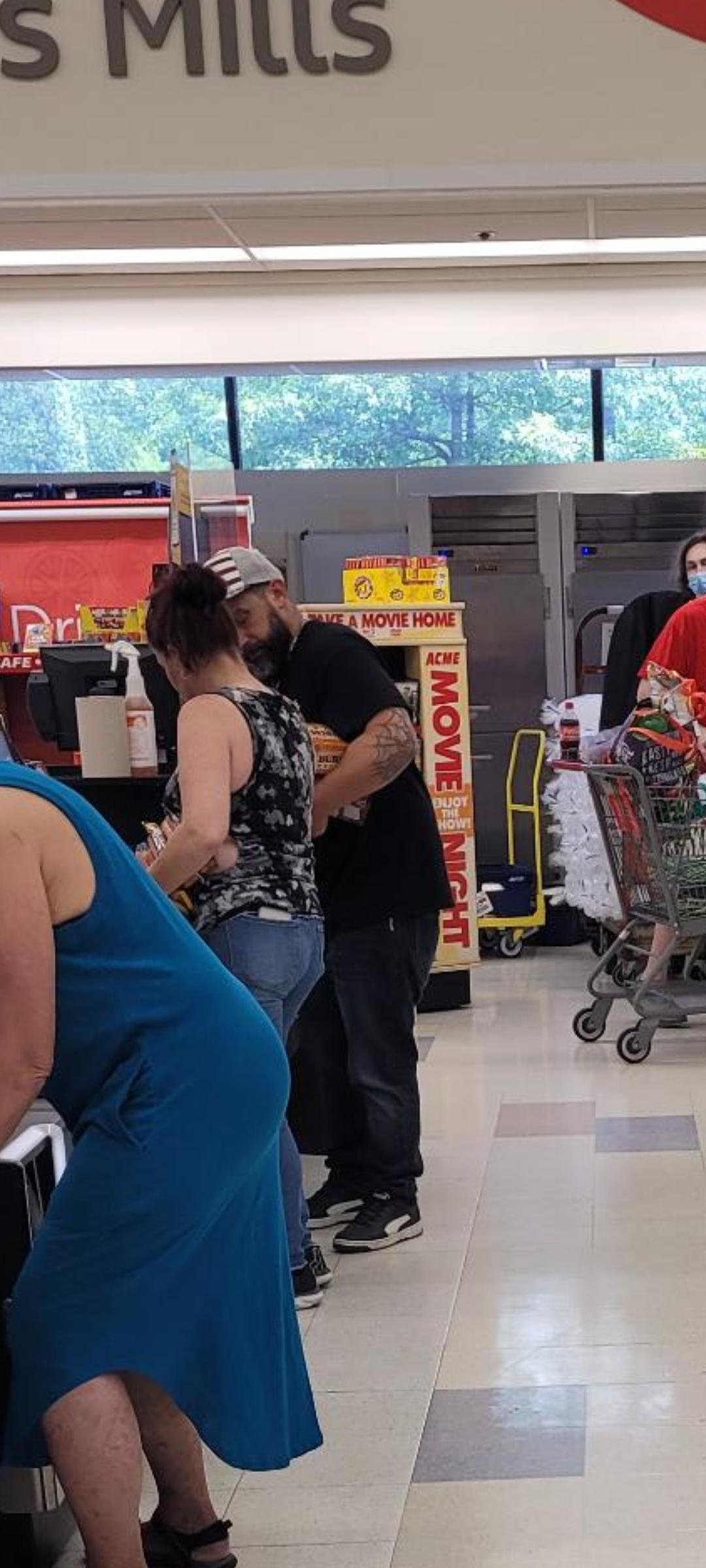 He is approximately 5′ 9″, 200 lbs, in his 30's-40's, and has a stocky build. If you recognize him, please submit any information about him to Jersey Counter-Info or to One People's Project.