from Philadelphia Anti-Repression Fund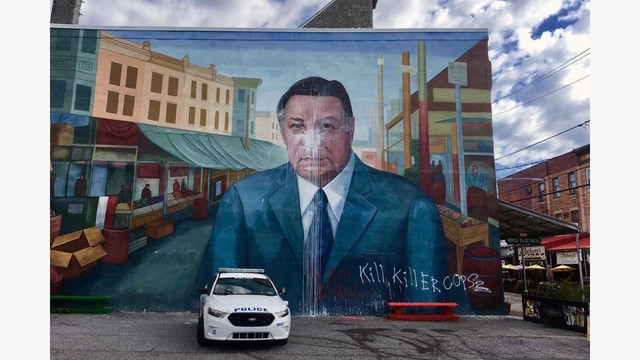 This morning, Philadelphia police arrested a dear friend and anti-racist organizer, allegedly in connection with the most recent defacement of the Frank Rizzo mural in South Philly. Frank Rizzo, former mayor and police commissioner of Philadelphia, was a notorious white supremacist whose legacy the city continues to celebrate. Active campaigns to take down the statue of Rizzo outside City Hall are ongoing.
Please DONATE and SHARE this fundraiser to support action against systemic racism and white supremacy in Philly! Any funds you can give would be deeply appreciated and will help get our friend out of jail as soon as possible!!! Any additional funds will go to the PHL Anti-Repression Fund to help support future arrestees.